Another week has begun and TAR Australia is here to start your week. Okay, so ten teams remain on the race with siblings Ryot and Liberty out last week. Teams are now in Hue,Vietnam and they need to get out of there ASAP before I get sick of watching the same places for TAR:Asia.
Surfers Nathan & Tyler are the first to depart at 11:07 p.m. They open their clue and they are headed to...... Hong Kong!!! Ugh. I don't hate Chinese people or China but I think the race needs to go to other countries. China's great, but yeah. Farmers and Chris & Anastasia follow the surfers closely. Well, other teams follow behind actually. Sam and Renae talk about going to Hong Kong and about not knowing where it is. Pffft. Sam (or Renae) said maybe it was in Singapore. Pfffft (again). I just had to give a laugh at them being do dead serious, but these girls are one of faves. All teams managed to get on the same flight and off they go!
When they land, teams must make their way to the Jumbo floating restaurant and bite into hundreds of fortune cookies until they find the right fortune telling them to receive their next clue.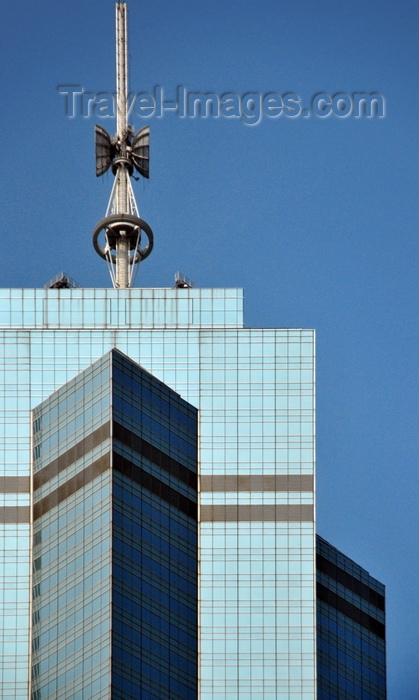 Jumbo Floating Restaurant
All teams grab a cab and leave. Jeff & Luke seem to have problems with cab drivers but eventually get into one. Mo & Mos, Nathan & Tyler, Jeff & Luke, Dave & Kelly, and Sam & Renae got into the first boat with Dave's leg aching like hell which pissed him off (although he DID admit that he was being overacting). Chris & Anastasia missed the first boat by a second but the boat didn't stop for them as Dave was having a riot with the driver. So the first five teams munched their way though reading every fortune they opened. Minutes later, the second boat arrived with Chris & Anastasia and Alana & Mel on it. No obutne still got the right fortune as the third boat arrived carrying the last teams: Anne-Marie & Tracy, Mo & Mos and Joey & Richard (who got lost).
Jeff & Luke reading their fortune
Then, one thing shocked me. Richard and Joey, who were the last to arrive there, got it first! What!? Okay, so I know this was just about luck but still! Major ugh. They get their next clue and they see a Detour and a Fast Forward. Instinctively, they go for the FF since they are the first ones out. Mo & Mos (a.k.a. Momos) quickly follow and chose the Fast Forward hoping to win it and get first on this leg. Well, that works for me, it's only down to luck at transportation then. Surfers, Jeff & Luke and
sisters got their fortunes right and they all choose the Detour. It was a choice between Lion Dance or Kung Fu Stance. In Lion Dance, teams

had to dress up and perform a traditional lion dance to the satisfaction of the lion dance master. In Kung Fu Stance, teams had to perform a series of precise Kung Fu movements to the satisfaction of the Kung Fu master, then break six clay tiles before receiving their next clue. Nathan & Tyler and Jeff & Luke choose to do Kung Fu Stance while Alana & Mel choose Lion Dance. Anne-Marie & Tracy, Dave & Kelly, Matt & Tom and Sam & Renae chose to do Kung Fu Stance while Chris & Anastasia chose to dance.
Meanwhile, Joey and Richard just arrived at the Fast Forward location, reads their FF clue and poof! It tells them to shave their heads. Joey excitedly said she'll do it. Bah. Whatever.
Joey getting her head shaved
They finish the task in a matter of seconds and they're out! They're now headed to the Pitstop which is a relief to me as they won't be seen anywhere in the remaining minutes of the show.
Richard and Joey after shaving their hair
Mo and Mos just got into the FF location and read that the FF's already been taken. Dang. Now they have to go back all the way to the Detour location. Skip, skip and Richard & Joey just arrived at
A Ma Cultural Village which is the Pitstop for this leg. Ugh. They won 10,000 A$. K. Whatever. Back at the Detour, all teams are now performing the tasks together with Dave having a hard time learning Kung Fu. Eventually, all teams at the Kung Fu task got their clues and are now headed to Macau. Anne-Marie and Tracy had a hard time learning the stances that they had to switch tasks. Mel & Alana and Chris & Anastasia got their dances correctly and are also on the same boat with the rest of the teams. That leaves the Big W girls and the Momos in last place.
Matt and Tom breaking clay tiles
After arriving in Macau, the seven teams raced to the Venetian Macau where they'll have to play a game of Baccarat and must win a couple of rounds to receive letters which will form as their next destination. Jeff & Luke are mesmerized by Macau's beauty and walked slowly to take it all in. I mean, who wouldn't? Okay, teams play the card game (I don't know how it works) but the girl teams got it quickly and off they go to A ma Cultural Village.
Teams playing Baccarat
Skip skip blah blah. Teams struggle at the Roadblock as they had to arrange the lanterns with pictures of the 12 zodiac animals in order for the gate to the pitstop to open. Mel & Alana got there first and Mel did the Roadblock (again!). Ugh. Alana's really scared when it comes to solo tasks. They helped the surfers along the way and got to the mat in second and third places respectively. The last three teams at the task were the models, big W ladies, and Momos. After getting frustrated in the task, Sam & Renae decided to use the Express Pass and proceed to the Pitstop before they get in last. Goodbye EP!
Mos solving the Roadblock
So it's down to the last two: Momos and Big W ladies. After a lot of struggling, Mos took the 4 hour penalty and had to sit through it while Anne-Marie was also having problems of her own. As the girls stepped on the mat, I was relieved that they made it before the Momos' time was up until....Grant asked them if they took the penalty too. Which they answered, "yes". WHAT!????? Which means Momos are safe and one of my favorites are gone. Sniff. That's it for this week folks, come back next week after I mourn for the loss of the best team ever.
Order of Finish:
Richard/Joey
Mel/Alana
Nathan/Tyler
Kelly/Dave
Matt/Tom
Jeff/Luke
Anastasia/Chris
Sam/Renae (Express Pass used)
Mo/Mos
Anne-Marie/Tracy (eliminated)